Although I've had unsuccessful attempts in the past at growing dye plants myself, I'm determined to try it again this year. But it's always a good idea with a plan B, and that's my sister.
Last year, she grew Coreopsis in her garden, and since she is not a dyer herself, she decided to give me the dried plants. I threw them in my dye pot with a 10 g test skein, since the amount of dried plants wasn't that large.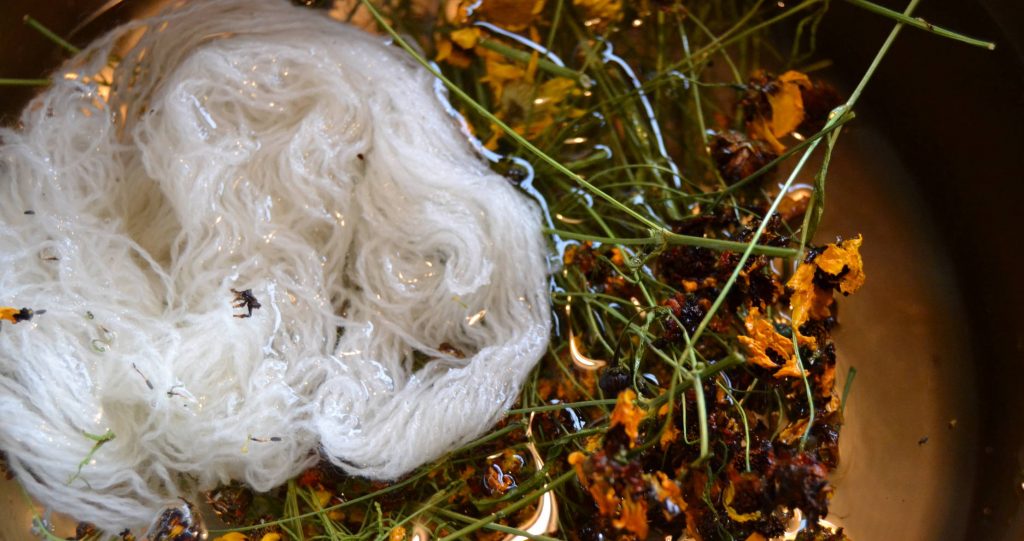 But that was just the first skein out of many. In the end, the small amount of plants in the top photo dyed 6 test skeins or 60 g of wool in a range of orange colors.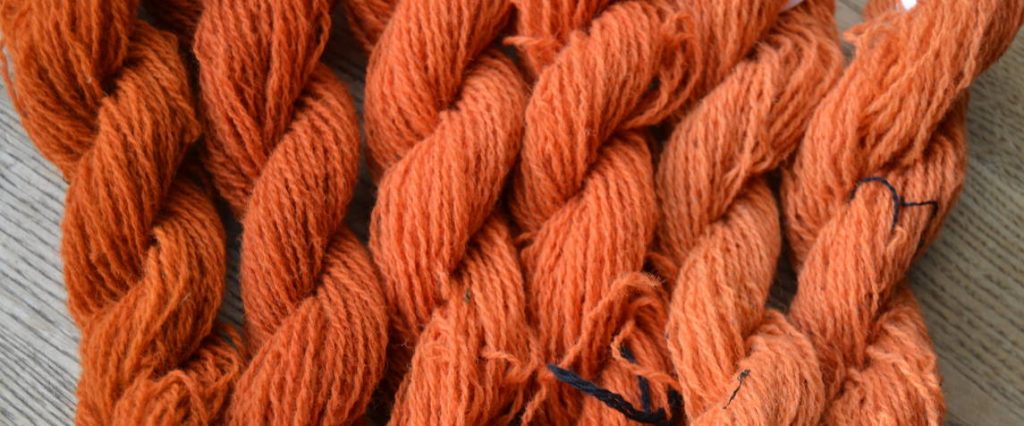 FACTS – COREOPSIS
Mordant 10 % alum
Water tap
Yarn Supersoft 575 m / 100 g
Yarn:DyestuffAbout 1:1 dried plant weight, but I could have used less
Conclusion Excellent dyestuff, contains a lot of color
I hope she grows some more this year – after googling around, I found that some types of coreopsis are annuals, some perennials, and some are annuals that self-seed very easily, but I don't know which one my sister has. So I'm also going to try. I have ordered these seeds from www.wildcolours.co.uk (they sent the seeds the same day, and they arrived in my mailbox in Denmark in 3 days). It's woad, japanese indigo, coreopsis, and dyer's greenweed.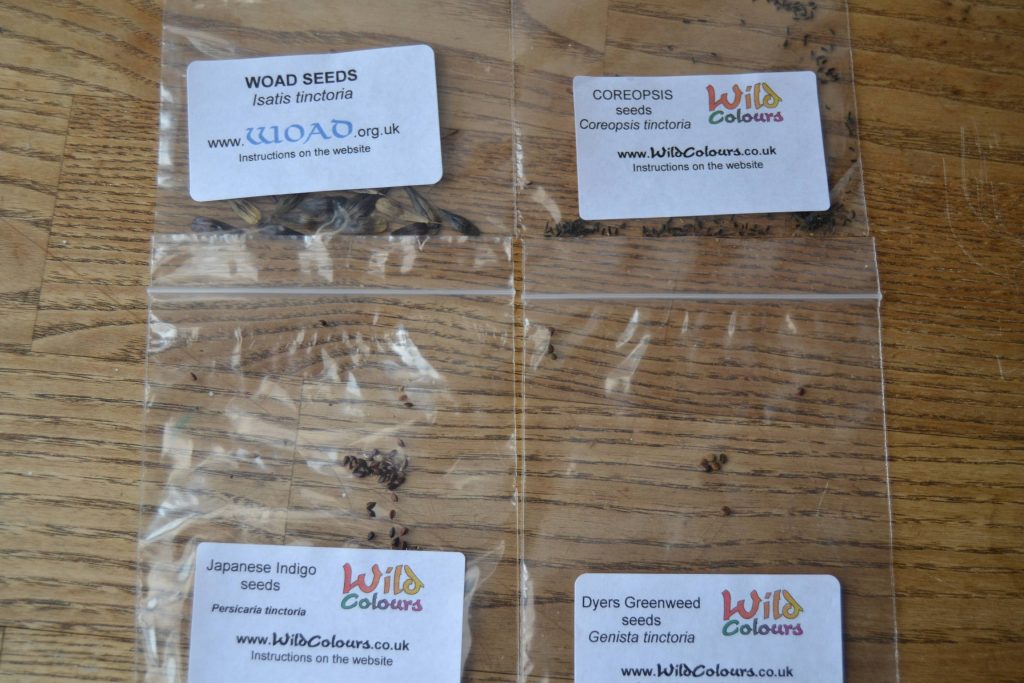 And this is what I am going to do with them:
Japanese indigo – I've read in several places that you have to sow the seeds indoors. The timing depends who you ask, anything from 8 to 2 weeks before the last frost. Here in Denmark, 2-3 weeks before the last chance of frost would be the beginning of May, so that's my plan
Woad – I've tried sowing woad seeds outside in the past and they didn't germinate. The information you can find online is mixed – some people say sow them inside, some say outside. This time, I'll sow them outside in March. We've moved since I tried it last, and the old garden was in a very windy and cold spot, so maybe it will work this time.
Coreopsis – I've read that you can sow the seeds directly in early spring, so that would probably be March-April around here.
Dyer's greenweed – one person says to sow it outside in the fall, another says that you can also do it in February. Since it is now February and my seeds just arrived, I'm just going to try it now. Several people agree that you should soak the seeds in warm water overnight or 24 h before planting, so that's what I am doing. Then sow them outside in pots – they need cold dampness to break dormancy
Save
Save
Save
Save